Higher Destinations
Cannabis Hotels, Tours & Activities
Denver • California • D.C. • Portland • Boston
Did you see CNN's Randi Kaye and delighted guests
taking massive bong rips on

LIVE National Television

on New Years Eve?

That's us, the
first and best

in Nationwide Cannabis Tourism.
Explore all of our Nationwide

420 Friendly Destinations
Being the first state to pass Medical Marijuana in 1999, California was a favorite in being the first to legalize recreational in 2010. However, fate would have it that a rec law would not be passed until prop 64 in 2016. Although Washington, Oregon and Colorado all got the jump on the The Golden State, it's long and sometimes jaded history with Cannabis dating back to the 1960's has California poised to be a leader in Cannabis tourism.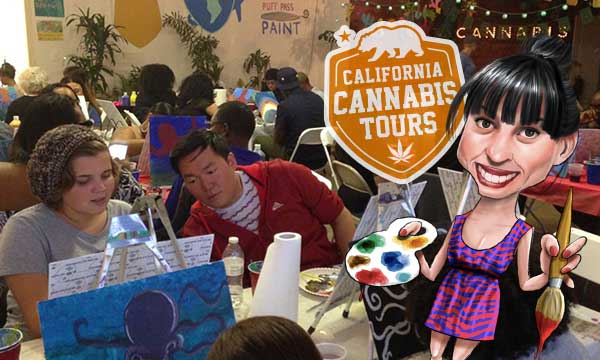 Activities •
Classes and Activities
Do you want to enjoy California's top rated 420-friendly classes and weed friendly activities? Then sign up for our exclusive, cannabis friendly arts and cooking classes - Puff, Pass & Paint, Puff, Pass & Pastry and Puff, Pass and Pottery and...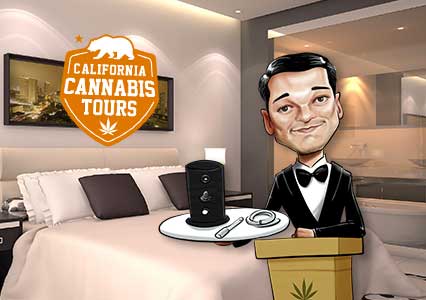 Hotels and Lodging •
420 California Hotels
We book only the best cannabis friendly hotel rooms and private residences for our guests. We work with each accommodation to create an exclusive 420-friendly policy so that we can guarantee our guests a worry free atmosphere to legally enjoy...
Tours and Services •
California Cannabis Tours
Our famous Cannabis Tour comes to California - and we aren't messing around! Get on the bus and enjoy the 420-friendly atmosphere as we explore the best cannabis grow facilities and dispensaries in town. Now with our flagship NorCal Wine and ...
Call to Book Now!

Or for more information:
Experience where it all began in Denver, Colorado. Home to the nations first and most advanced legal Cannabis market in the world, with the largest amount of services, accommodations, tours events and activities offered anywhere! Enjoy our world famous winter season in the mountains at our 420 friendly ski resorts or a beautiful summer trip to Denver, Boulder or Colorado Springs! There's certainly something for everyone is the epic cannabis travel destination!
Call to Book Now!

Or for more information: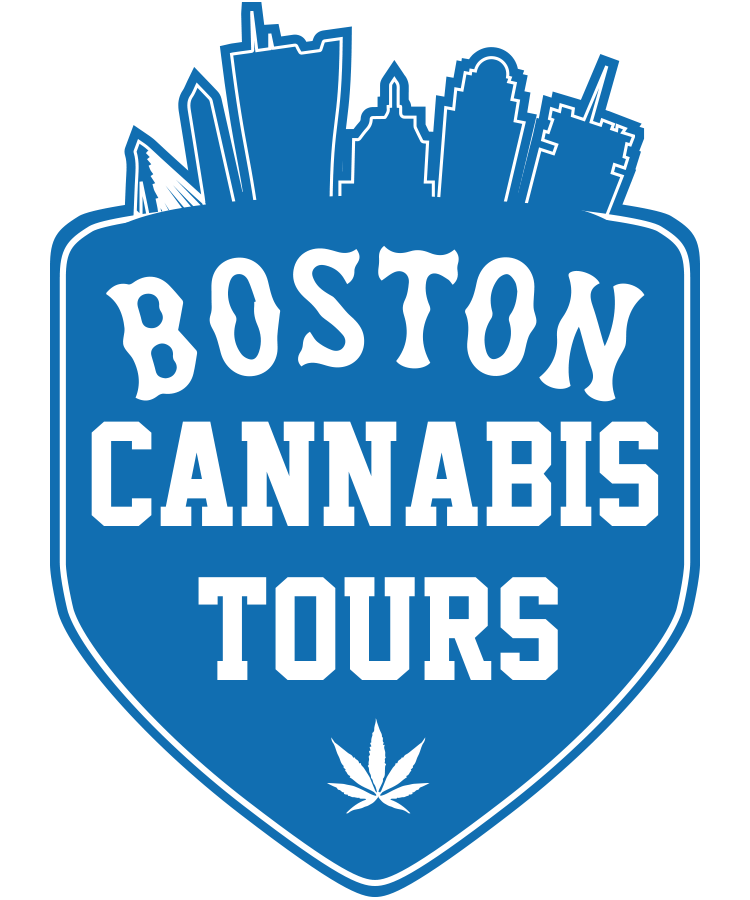 A new frontier in the cannabis revolution has arrived! While in historic Boston Massachusetts, one of the countries oldest cities, you can now smoke up in our marijuana infused classes, enjoy peace of mind staying in our cannabis-friendly lodging, and participate in our 420 activities. Did you know Boston gave us the first U.S. public beach? The Boston Tea Party? And now east coasters get Puff Pass Paint and the best Cannabis Tours experiences. Much more is on it's way. Stay tuned and #StayHighFam!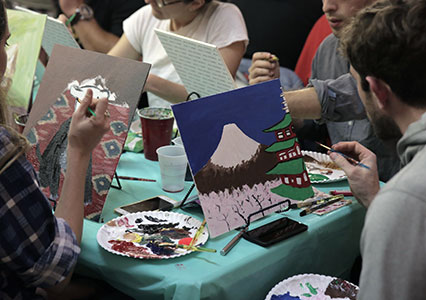 Puff Pass & Paint - Boston
Make cannabis inspired art in a fun environment while making new friends! The original, highest reviewed, and nationwide Cannabis Painting Class - Puff, Pass, and Paint. Don't be fooled by reggie imitators come join the high-grade innovators in ou...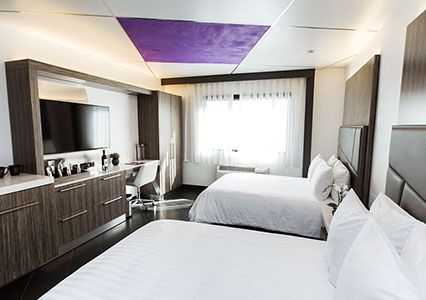 420 Friendly Hotels - Boston
420-friendly hotels coming Soon to the greater Boston area! Hand selected lodging partners so you can relax and enjoy your cannabis in the best hotels, rentals, bud and breakfasts, and marijuana friendly lodges in the greater Boston Massachusetts ...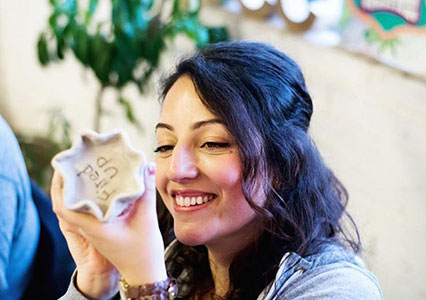 Puff Pass & Pottery 'Coming Soon'
Coming Soon
Call to Book Now!

Or for more information: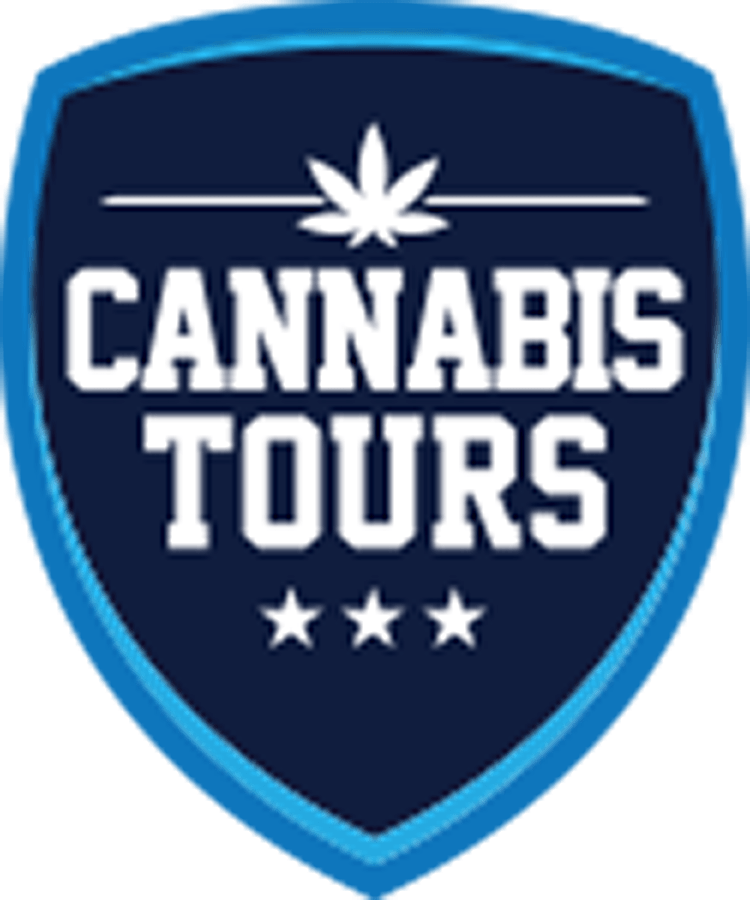 Feel right at home with the cannabis scene in America's living room through our pot-friendly activities, cannabis services and kind lodging.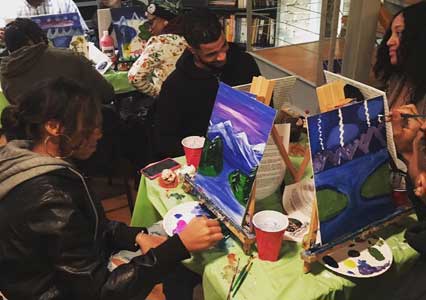 Puff Pass & Paint - DC
Creativity and cannabis in a fun and friendly environment. Make art, not war in our nation's capital at the original cannabis art party! Make new friends and unleash your inner Picasso with the aid of the herb. This class limit is set to 8 people ...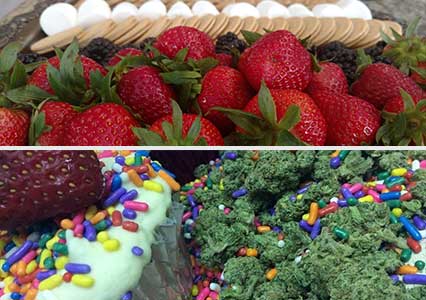 Puff Pass & Pastry - an infused cooking class brunch in Washington DC!
Join CEO & Heaf Chef Flower Bullock of Stoner Girl Treats & Eats for an in-depth, hands-on 2-hour Puff, Pass & Pastry cannabis cooking class brunch session, where you'll learn how to make AND can then enjoy a delicious vegan brunch! Learn how to m...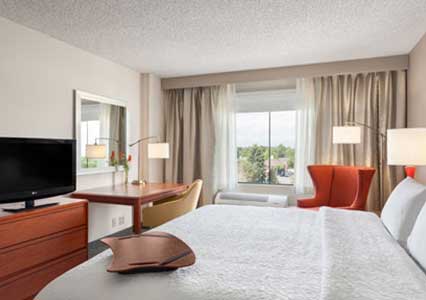 420 Friendly Hotels - DC
Our lodging partners know you are a cannabis consumer, and have created specific policies with your comfort and ease in mind. Enjoy your stay in our cannabis-friendly lodging, knowing that you have booked with Cannabis Tours for exclusive pot-frie...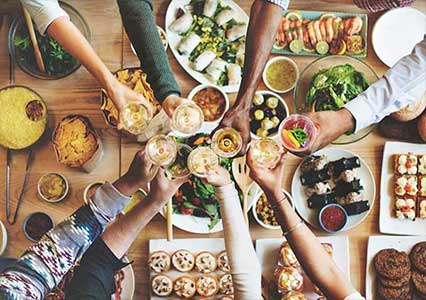 Cannabis Infused Dinners
A delicious infused meal in an intimate setting. Our chef has crafted delectable gourmet dishes with cannabis. Each course will delight your taste buds, and satisfy your inner stoner dreams. Call for more info.
Call to Book Now!

Or for more information: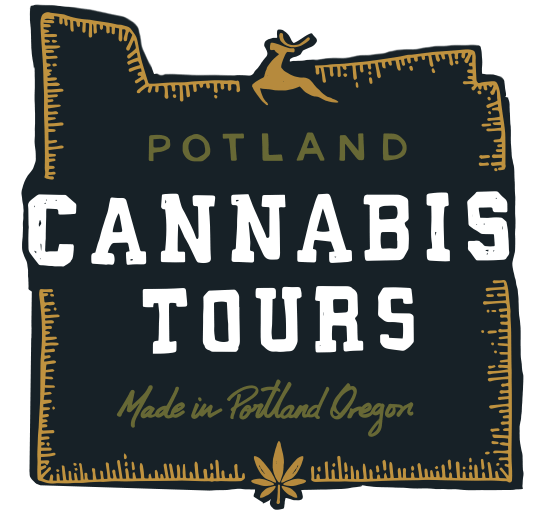 Cascadia has long been a destination for Cannabis lifestyle travelers and adventurers alike. CannabisTours.com has you covered whether your destination is Portland Oregon, Seattle Washington, Vancouver British Columbia, Wild Alaska or anywhere in between. This region is known for it's lush green rain-forests and sticky green outdoor harvests that beckons to those ready to explore a deeper level of the Cannabis community. To help you on your way, we've partnered with great 420 friendly locally owned Bud and Breakfasts, private residences and hotels throughout the area. During your stay, featured attractions like our Potland Cannabis Tour and our Alaskan Cannabis Cruise will help you to explore the many layers of this beautiful region and culture.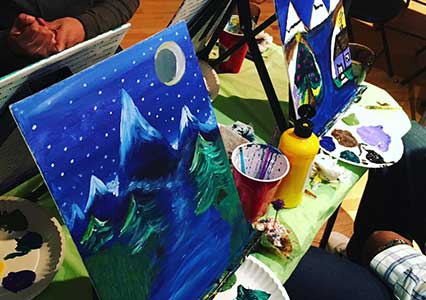 Puff Pass & Paint - Portland
Puff, Pass & Paint: Throw down some triple P in P-Town as you smoke on the dro and get your flow on with paint. The ambiance and hostess of Prism House PDX will charm you and make you feel right at home. Painting supplies are provided, bring your ...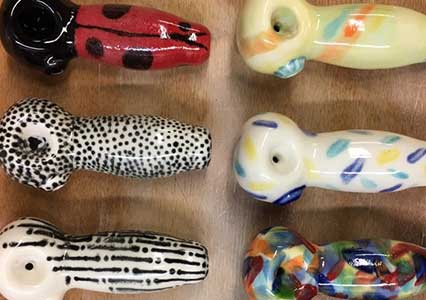 Puff, Pass & Pottery - Portland
Feeling inspired? At Puff, Pass and Pottery, In collaboration with Stonedware, you can paint you own spoon or chillum and ashtray combo! Join us to create your ow...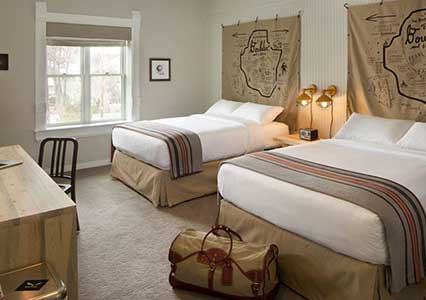 Portland Oregon - 420 Friendly Hotels
Portland area and Oregon 420 friendly hotels, bud and breakfasts, boutique hotels and private smoking friendly residences. Pet friendly options with vaporizer rentals on site as well as Airbnb style accommodations. Stay High with us fam while visi...
Call to Book Now!

Or for more information: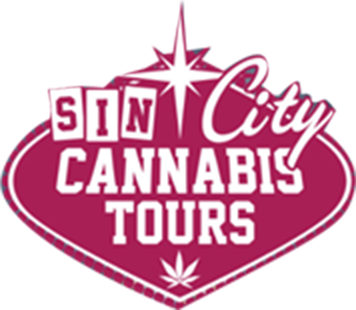 Explore the heart of American dream with your cannabis journey to Las Vegas. We've got the best odds that you'll find 420 friendly lodging, and the loosest bongs in the city. Bringing your attorney is optional at our selection of marijuana themed events and activities.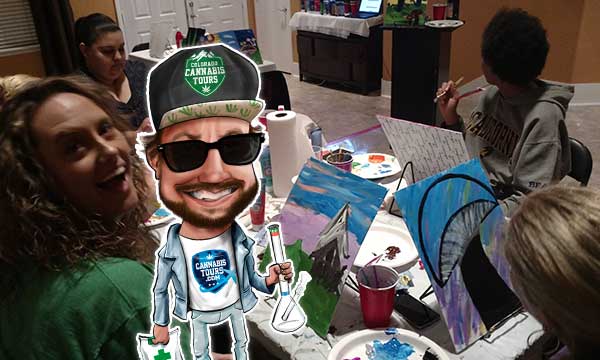 Activities •
Classes and Activities
Experience 420-friendly attractions, classes, and actives during your stay in the Sin City. Everything from Puff, Pass, and Paint to our Puff, Pass, and Poof magic class. Fancy a break from the strip join us for our 420 infused brunch cooking...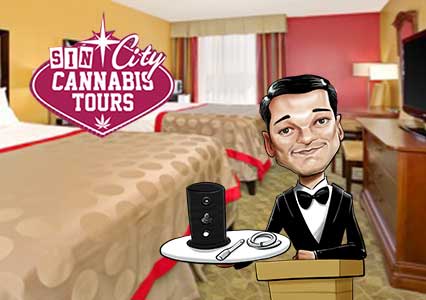 Hotels and Lodging •
420 Las Vegas Hotels
Bringing you the best 420 friendly hotels, resorts, casinos, condos and private residences in Las Vegas and beyond. We've set kind policies at a variety of accommodations to serve your Cannabis consumption needs. More options being added dail...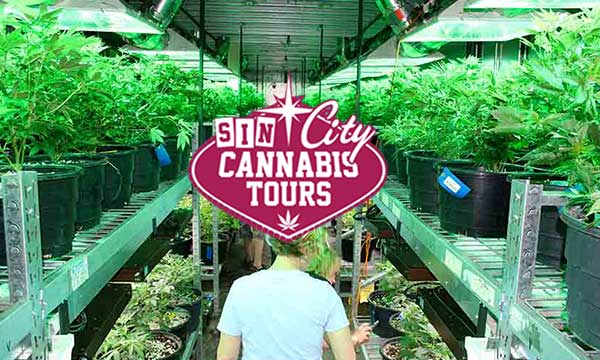 Tours and Services •
Vegas Cannabis Tours
Our guest experience the ultimate Sin City Cannabis Tour blazing on our marijuana friendly buses with the best local guides. * Please note our tours are currently on hold. Check back! *
Concierge and Additional Cannabis Services
We work closely with our lodging partners to bring you the best variety of Cannabis-friendly lodging room options and hotel policies to ensure you have a safe and stress-free stay so you can focus on enjoying your Stay High experience. Whether you are looking for a bed and breakfast, luxury hotel, private residence, or multiple rooms for an event, CannabisTours.com has hand selected the best accommodations for your vacation.

Airport pick-up/drop-off
Get your stash as fast as possible while getting the low down and all the information you need. Safe and convenient your 420 friendly pickup will get your from the airport, to a dispensary, and to your hotel. Take the stress out of your travel days and let us do all the heavy lifting so you can get lifted and enjoy the ride.

VIP Concierge
420 friendly classes and attractions for all things cannabis. Inspire your culinary side with cannanbis cooking classes or relax and enjoy the rejuvenating and medicinal benefits of a Cannabis infused massage. Bring out your green thumb with marijuana growing classes or try your hand at flame working and pipe-making with our master glass blowers.