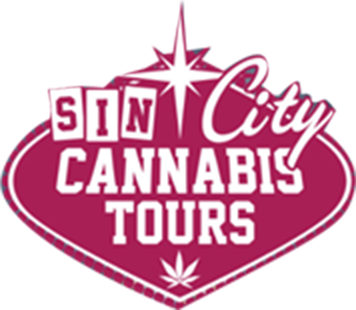 Las Vegas & Nevada
420 friendly hotels, classes, tours, and destinations in Sin City
Explore our cannabis friendly activities and destinations in
Las Vegas & Nevada
Explore the heart of American dream with your cannabis journey to Las Vegas. We've got the best odds that you'll find 420 friendly lodging, and the loosest bongs in the city. Bringing your attorney is optional at our selection of marijuana themed events and activities.
A Higher
Las Vegas & Nevada
Experience
Cannabis Week 2019
You've never seen a Las Vegas show like this. We make your ride easy to The first annual Las Vegas 420 Cannabis Week, with our comprehensive concierge services and first-rate accommodations. We've thought of everything that will make your Las Vegas Cannabis Week experience unforgettable.
Call To Book 📞 (303) 420-Tour(8687)
California
Classes and Activities
Stoke your fires with our cannabis friendly classes! A one of kind environment to safely consume your buds while having a blast. Lots of activities to choose from for both cannabis lovers and non users.
Classes and Activities •
Puff Pass & Paint
Sin City's 2-hour 420 friendly painting class with cannabis is fun for everyone, not just experienced artists. Whether you are marijuana curious or a daily smoker - get epically lit, just like the Las Vegas Strip, make some new friends and br...
Classes and Activities •
Puff, Pass, Pastry
A must-do for the aspiring cannabis chef or the casual cook, our 420 friendly Puff Pass & Pastry class with Chef Kristal in Las Vegas is a culinary journey for your mind and your stomach! Smoke legal marijuana as you learn how to infuse your ...
Classes and Activities •
Puff Pass & Poof
Get stoned and get schooled in the slide of hand at this 420 friendly magic class in Las Vegas with Michael Cassini of Queen of Hearts Magic. At Puff Pass & Poof secrets will be revealed and cannabis will be smoked during this 2-hour magic de...
Classes and Activities •
Puff, Pass, Pottery
Relax, restore and revitalize yourself during your time in Las Vegas. Marijuasana, the 420 friendly, consumption invited yoga class is a great way to center yourself after a crazy night on the Vegas Strip. With a warming CBD infused tea serv...
Classes and Activities •
Puff Pass & Pamper - Las Vegas infused skin care session
Treat yourself, and your skin, with nature's best medicine at Puff, Pass & Pamper, Las Vegas' 2-hour, 420 friendly cannabis-infused self-care class. Infusion expert Kristal teaches guests about how to complete a THC facial and each guest crea...
Classes and Activities •
CannaYoga
At our 420 friendly movement class, Cannayoga, we believe in the power of cannabis to assist your mind and body in movement through yoga. Las Vegas can take a lot of energy out of a person but replenishing one's spirit with CannaYoga, a littl...
Our 420 friendly hotels are hand-picked from our Las Vegas lodging partners. We've set kind policies at a variety of accommodations to serve our guests 420 friendly rooms and marijuana consumption needs. Each hotel partner has a unique policy of either vape, smoking, or a designated cannabis friendly area. Relax and enjoy your time in the Sin City! No stress, no fuss!
Homestay •
Private luxury 420 friendly residence 12 minutes from the strip
Luxury 420 smoke friendly (no cigarettes ) accommodations near the strip. Three private rooms to choose from. The home has a common area with a 72" HD flat screen TV, comfortable leather furniture, and fireplace. State of the art kitchen with...
Homestay •
One Bedroom w/Balcony, Close to Las Vegas Strip and The Palms
This cozy little apartment with one bedroom and bathroom is next to The Palms and in only 15 minutes you can walk to the Strip and enjoy the bright lights of Vegas
Homestay •
Killer Penthouse w/Large Balcony
Want to stay in Las Vegas in real style, like the Wu-Tang Clan? Then stay here, the Penthouse that Ghostface Killah calls home when he is in Sin City.
Homestay •
Downtown Highrise 420 Suite
This luxurious condo has a mountain view from the 33rd floor and is stocked with 420 themed products.
Homestay •
West Las Vegas Hotel near downtown
Where the lounge lizards congregate. Explore the pulse of Fremont street, the original Las Vegas attraction. Our conveniently located hotel is in the heart of retro Las Vegas casino district.
Homestay •
Outdoor fan hotel near Red Rock Canyon
Have the best of both worlds near a beautiful desert scenery by day, exciting Las Vegas action at night. This resort provides every accommodation meaning you never have to leave if you don't want to.
Homestay •
Las Vegas Strip hotel
You'll think we're the best friends that anyone could have when you book your centrally located strip hotel. No guarantees that you'll remember what took place prior to you waking up there the next day with a tiger in your bathroom.
Bringing you the best Cannabis Tour options around. Please note our Las Vegas cannabis tours are currently on hold. We are working with legislators currently to get back online shortly. Check back for updates.
The Sin City Cannabis Tour
Tour the must-see cannabis attractions of Las Vegas in a luxury 420 friendly party bus or limo with cannabis enthusiasts from all over the world. You'll experience the limited access that normally only High Rollers receive. Private and group tours available. Starting at only $49/person for group tours, $199 for private experiences! All tours are 2 ½ hours in length, private tours can be booked longer at the rate of $89/hour.
Grow Tour
We'll double down on the bet that you'll think our grow tour is phenomenal. We've perfected the marijuana tour experience, and think ours are the best odds in Las Vegas. Join us on our limited and exclusive access tour of a state of the art indoor grow facility. At only $29/person, you'll be glad you did!
Hop on Hop Off Cannabis Tour
What's the best way to get around the strip and fremont street on a Cannabis vacation in Vegas? A 420 friendly party bus! Running daily starting soon, our 420 friendly party bus is sure to keep you rolling high during your Cannacation! Running every evening from 7:00pm-Midnight, this is high above any other from of transportation offered in the city! Day passes starting at only $49! Call to book now!
Concierge and Additional Cannabis Services
Feel more connected than Bugsy during your Sin City stay in The Meadows. Because we work closely with with our lodging partners, our variety of cannabis friendly lodging and room options ensure you get the best hotel policies for your stay high experience.