California recreational marijuana legalization is finally in full effect after being one of the top kush capitals of the world for decades now. The perfect place for your first weed vacation.
The Golden State has now set out to prove that stoners don't have to be lazy. There are, in fact, loads of things that you can do with a joint in your hand and a smile on your face now that California has gone green. 
Today we will be examining a large variety of California marijuana-related classes, tours and experience for residents of the various regions of the state. For additional info, check out this article if you're looking for the best things to do when high or stoned.
1. 420 Friendly Airport Pickup & Dispensary Delivery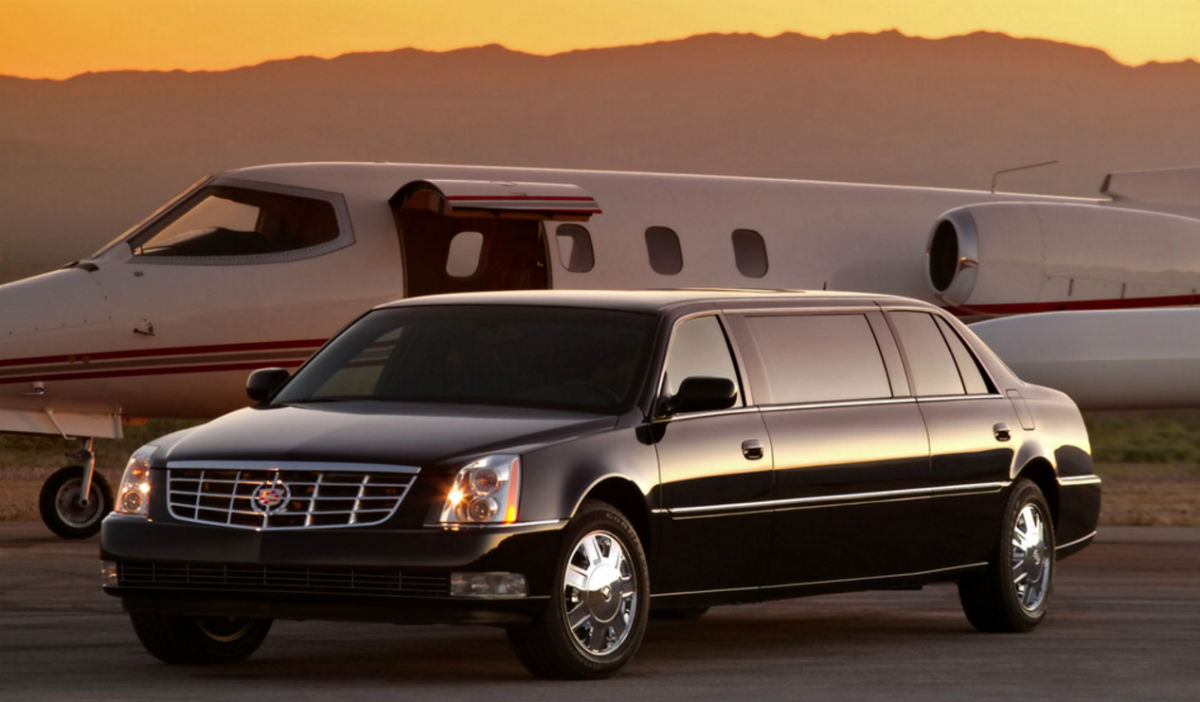 Yeah, you read that right. There hasn't been a better time to live. There are a number of 420 luxury limousine or SUV services that will come straight to the airport when you land. After pickup, you'll have the privilege to visit a selection of top California dispensaries in the area with special discounts included in your ride.
If you can't wait to get to a dispensary, many of the airport pickups have vaporizers to rent as soon as you step into the car. After getting all your greenery, these services will take you to your 420 friendly hotel. Blaze away my friends.
2. Go on a Bay Area Wine and Weed Tour
Find a Saturday that will fit your calendar and prepared to get lively with the Bay Area Wine and Weed Tour. Prepare to get 420 friendly on this 4 and a half hour tour beginning at the Oakland Cannabis Creative.
After jumping on a limo bus, the tour will stop along the Golden Gate Bridge before going to the top cannabis cultivation facility in the Bay Area, The Betty Project. It doesn't end there as you'll get lunch at the Trek Winery in Novato and have a tasting of 5 wines.
Whether you are visiting Oakland, San Francisco, San Jose or anywhere in the Bay Area, this is the perfect treatment for the first time weed vacationers.
3. Get on Your YOGA High
Ganja Yoga
Ganja yoga is really prominent in the Bay area, with loads of options in terms of where and when to meet up that should ensure you get to imbibe as you gain access to your higher self.
Weed-infused yoga is actually pretty popular all across the state, and really, anywhere that pot is legally grown and sold, but this class is particularly well known.
The Ganja Yoga brand was founded by instructor Dee Dussault, all the way back when California was a medical only state. She's gained quite a bit of popularity since then, both as an instructor, writer and activist.
Here's a video of her explaining how her classes work.
Higher Self Yoga
If you like yoga, you are going to love Higher Self Yoga. It is exactly what it sounds like. Alter your mind, then rearrange your body in this relaxed toking yoga class.
4. Take a 420 Friendly Marijuana Classes
Pass the time on your 420 friendly vacations with a unique marijuana class that suits your vibe.
Puff, Pass and Pastry
Puff, Pass and Pastry is held every Sunday from 11:30 am – 2:00 pm in Oakland, CA, you'll be in for a TREAT. In this legendary class, you will learn all there is to know about baking and cooking with cannabis.
As it's led by one of the superb company chefs, your group can smoke a joint or hit the bong all while learning how to get high and infuse cannabis into your food.
Puff, Pass and Paint
We all know that some of best artists in all of history liked to get blitzed before putting brush to canvas and now you can too.
Puff, Pass and Paint lets you join in for the fun. These famous classes range around 2 hours long and you'll be sure to open up your mind with some primo bud and let the creativity flow on the canvas.
Growing Marijuana
California is home to some of the dankest bud and top marijuana growers on the planet. From Humbolt to Southern California, these professional growers love to share their expertise and insights with cannabis in enthusiast about growing cannabis from seeds and clones.
5. Go to an April 20th, 4/20 Event
What would be better than going to a 420 event on 4/20 in California, the cannabis capital of the United States? Nothing is better. You'll be surrounded by a plethora of California weed and cannabis enthusiasts from all around the world.
Below are just a few events you can take part in on your California weed vacation. 
SoCal High Times Cannabis Cup
If you're like most of us in the pot community, you knew sooner or later that your favorite past time would one day be considered a sport.
This brings us to the Cannabis Cup the most premier cannabis event on the planet. You'll learn everything from growing cannabis to how concentrates and edibles are made. While you are there, be sure to visit The Taste of Cannabis Competition, where top cannabis chefs compete head-to-head to create the best dishes out there to get you high.
This event offers fans of kush the opportunity to test their smoking skills, or just kick back, relax, and enjoy the vast culture of marijuana.
Hippy Hill's Annual Gathering
Hippy Hill represents something of a marijuana mecca in the San Francisco area. Since the seventies, stoners from all over the state, and even all over the country have been coming here on April 20th to get their smoke on in celebration of everyone's favorite plant.
Remarkably, this event has never been exceptionally organized. In keeping with the hippy spirit, the gathering has more or less come together on its own.
Admittedly, the event has grown to the point that it is much more put together these days, but the spirit of freedom and marijuana appreciation certainly endures.
The event, held in Golden Gate Park, is free, and frankly, for lovers of weed everywhere, there are few better ways to celebrate the greenest holiday of the year.
6. Stay in a 420 Friendly Hotel
What would a weed vacation be without getting to smoke and toke in your hotel room? I will be the first to tell you it would be much of a vacation at all.
Luckily, the legalization of marijuana in California has made this possible. Get ready to take your trip to a whole new level and check out these 420 Friendly Hotels that will put a smile on your face.
7. Get a CBD-infused Cannabis Massage
Cannabis massages are becoming a big thing out in the Golden State. The cannabinoids and CBD oils used during the massages will provide a soothing, relaxing sensation even after your massage is complete.
CBD massage therapy has anti-inflammatory properties, reduces stress, stimulates the body, and eliminates chronic pain. Both single and couple massages are available for 60, 90 & 120 minute periods.
On your next weed vacation, be sure to get a cannabis-infused massage that will make your body tingle.
8. Hop on a Marijuana Party Bus & Enjoy the Ride
Whether you're visiting Northern or Southern California you are in for a treat. With cannabis legalization, there are now a number of options for you to toke and ride high while touring some of the biggest landmarks in California.
Northern California CannaBus
For your NorCal cannabis vacation is chalk full of activities, you'll find the best tours in the Bay Area's emerging weed scene. This cannabis essential tours give you an overview of the area and the cannabis scene in a budget-friendly package.
If you have two and half hours, you'll want to take this tour that will stop at top dispensaries in the areas and even show you how marijuana is grown. Along the way, you will enjoy lots of smoking and dabbing with your tour guides. The party bus will pick you up at the Oakland Cannabis Creative center and you'll be able to toke around the Bay Area's most unique marijuana spaces and landmarks.
Southern California CannaBus
The party doesn't stop if you're visiting Los Angeles or Hollywood on your vacation. There is a Hollywood and Los Angeles essential tour by Cannabis Tours that will give you the best cannabis experience in the shortest amount of time. We can't control the long lines of LA traffic but what does that matter, you'll be smoking it up in your own luxurious cannabus.
9. Go on a Cannabis Farm Tour
On a cannabis farm tour, it is exactly what it sounds like. You'll get you to learn straight from the professionals on how marijuana is grown and how it gets transformed from a seed into the beautiful flowers at a grow site and the newest marijuana operating facilities.
10. Visit a 420 Music Festival and Cannabis Fair
If you can plan your vacation around a 420 Music Festival or Cannabis Fair, then you should do it! A 420 music festival is a one of a kind event as you listen to tunes that help you vibe out as the ganja smoke fill the air.
Kushstock Festival
Plan a trip to the San Bernardino, CA on October 13th for the 6th annual Kushstock Festival. The festival lineup includes act like Bone Thugs-N-Harmony, Baby Bash, Ying Yang Twins, Irie NATIONz and more.
THC Fair
The Hemp & Cannabis Fair, or THC Fair for short, brings together over 25,000 cannabis enthusiast to celebrate the legalization of marijuana across the country. This celebration is open to everyone over 21 and those 18-21 with a medical card. Here you'll get to visit booths and listen to sessions about growing, harvesting, trimming, medical applications and the legalization movement.
The Emerald Cup
Prepare to have your mind blown for this two-day event on December 18th-19th in Santa Rosa, CA. Starting in 2003, The Emerald Cup was the only cannabis event in the United States for 7 years. Now, this cup is world renown and must-go-to event for all the cannabis lovers out there. If you go to this event, you'll get to browse over a thousand different entries of the best kush grown on this planet. And if that isn't enough to satisfy your taste, there is even a music festival to partake in.